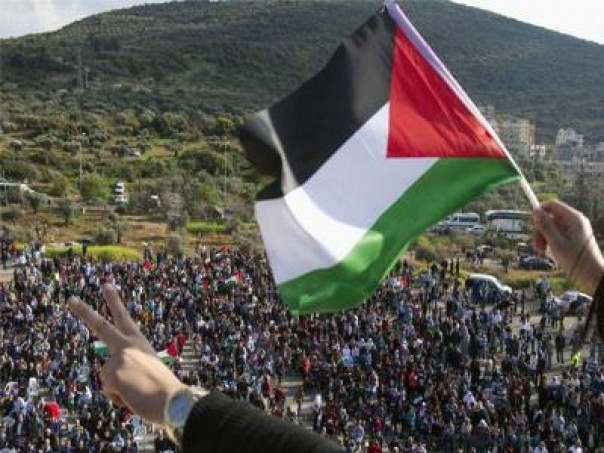 Ilustrasi. (internet)
Ceasefire Between Palestine and Jewish: Pseudo Agreement
MENITRIAU.COM - In the article, writer use word "jewish" replacing Israel, because actually name of Israel in Islam same with name of Prophet Isroil, so if global muslim communities has blasphemoused with using 'Israel" indirectly their also blasphemous prophet Isroil. So I suggest to use "Jewish".
When the leader of Nazi, Adolf Hitler during World War 2 had captured, tortured and Hunter jewish people, history had recorded that Palestine's people with their Islam's humble values had protected jewish people from Nazi's brute forces against jewish.
Now, the global community must learn and understand who Will deserve called as betrayer behind the saga of Palestine"s-jewish conflict? Seriously and firmly jewish is betrayed behind long lasting those conflict.
The roots or baseline conflict between jewish vs Palestine because jewish has been blockading Palestine's territory in Gaza area. Those blockade until now does not end and the global communities forgot and ignoranced it. Obviously,  the impact of blockade has been making several human rights violence, outrageous and brutal jewish's attitude which is reflected from Netanyahu's foreign policy has made the resolution of these conflict has unsolved.
The resolution of Palestine-jewish conflict does not arrange through Arab countries because some of them has taken naive and blunder foreign policy when they were opened billateral relationship with jewish country under Netanyahu" leadership.
The only way to resolve Palestine's saga conflict against jewish country which have negative intention when they were always attacked Al Aqsa mosque after Friday's prayer must be solved with cut and corner them. Muslim countries must stop their billateral relationship with jewish country.
We must stop the arrogance jewish country to Palestine's people. Hopefully.
*) Bayu Wauran, the writer is muslim activist in Jakarta, Indonesia.
Bagikan :
---
Bagikan tulisan ( berita/opini ) anda ke TIM Redaksi kami
Email :
redaksi@menitriau.com
(Sertakan Foto dan Data Diri Anda)
---